COMPOSITION
Whether it be music, dialogue or lyrics for music production, tv, games soundtrack, corporate video, documentry, trailer music, backing tracks to practice or perform to, Phil can make your ideas come to life to match your budget and schedule. Phil's vast experience of performing, writing & production in multiple styles allows him to bring your idea to fruition and deliver a final score of the highest quality for immediate use.
ARRANGEMENT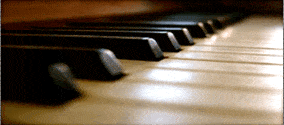 From solo singer/instrumentist to a full orchestra, Phil's arrangements will meet with your ideas to build the perfect music for you. Whether it be a bigger arrangement or a reduction to meet your current needs, Phil will produce the highest quality music for any number of musicians & instruments available in any style.
PRODUCTION
Phil's personal studio includes everything required to for top quality music creation and production. Phil has an extensive network of musicians to call upon when needed to produce any style of music. A score from a MIDI file or just a song transposed into a sing-able key, expert print-ready sheet music can be produced for recording sessions and the performing musician.